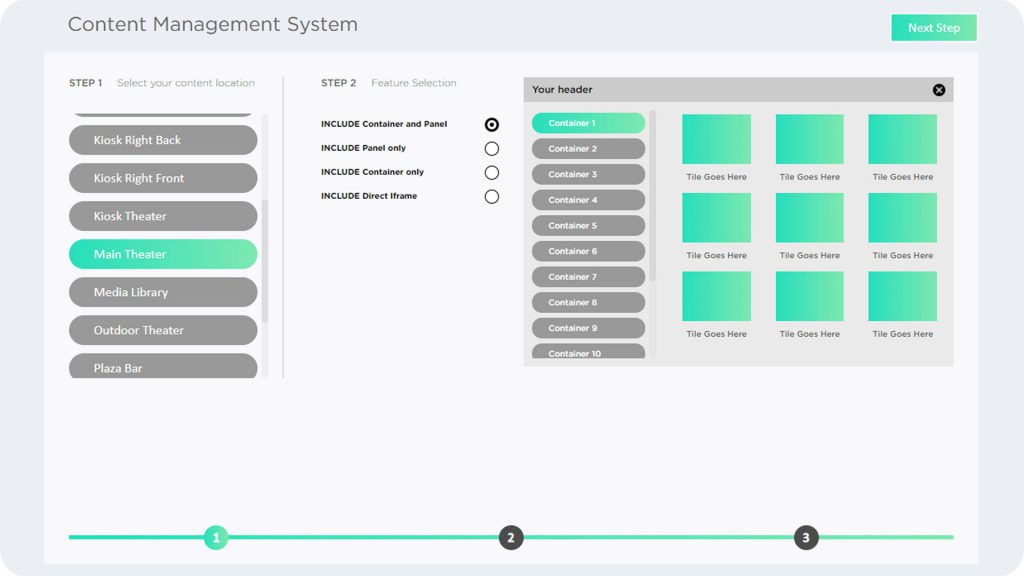 Manage Event Content with our New CMS
Need a little extra control over your event, or want to keep costs down with a bit of DIY? Our new Content Management System enables you to manage your virtual event's content quickly and easily. From creating agendas to editing attendee lists to sending custom push notification alerts, you can tailor your users' event experience just the way you want it.
Content Builder
Our robust new CMS allows you to have full control over the content in your event and how your attendees view it. Build custom content windows throughout the experience, and decide how it should look based on location, content type, or brand style. Keep it simple with a few direct links, or scale things up to a full catalog of products and videos. Whether it's a PDF, images, videos, or embedded links, you can easily integrate any type of material. Add social media links to direct your users right to your social media pages and start building better relationships through social media outreach.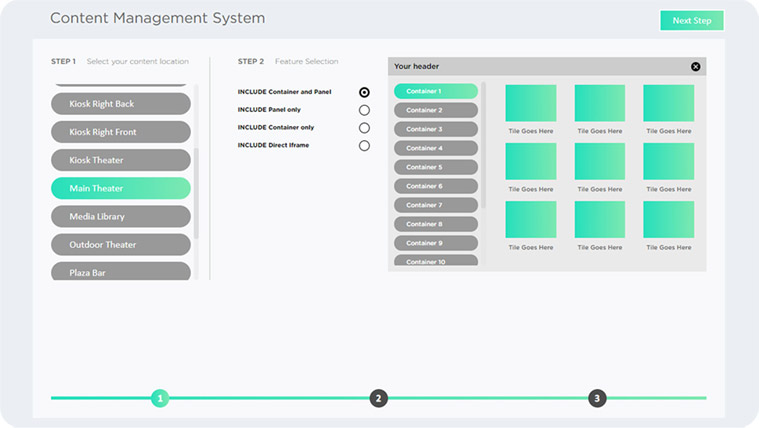 Maintain your virtual training center or meeting hub on your own time. Our CMS makes it easier than ever to keep content up to date so you can get more longevity out of your virtual worlds. It's a snap to make changes to reflect new company updates or product changes.
Of course, the Pulse Studio team is always available to help with content management whenever needed. We're happy to assist with importing and setting up your materials, or we can give you full access to handle things on your own and provide tips on creating stunning graphics and videos to wow your audience.
Agenda Management Tools
Agendas are a critical component of making sure attendees know about the content available to them and enabling them to create custom schedules to tailor their event experience. Utilize our agenda creation tools to make custom agendas that guide attendees towards the talks, demos, and breakout discussions they need the most. You decide if agenda listings will move the user into a specific room or simply open the event directly from the agenda link. Advanced settings enable you to create customized agendas for each user track and type to streamline the experience and reduce confusion. For example, make sure your new sales team members are only accessing the training modules they need, while your engineering interns are guided towards the sessions for their department.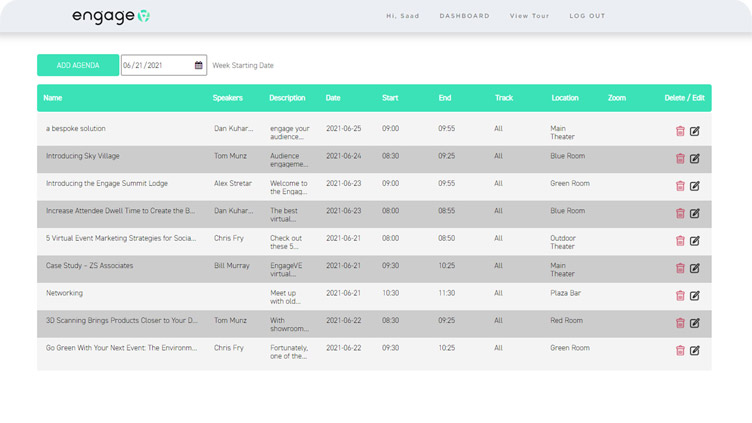 On the user side, each visitor can also personalize their agenda to create a schedule that fits their needs. Organize content day by day, or set up a full week of meetings and lectures to attend. Our goal is to provide flexibility and structure to the event experience and ensure no one misses out on the events they want to see.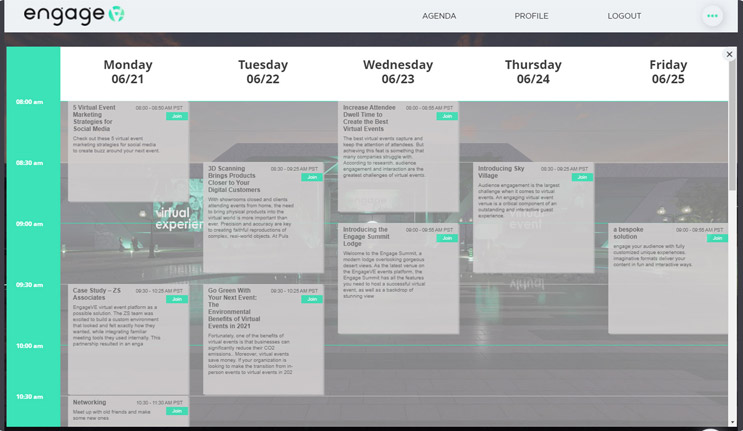 User Access Management
Keep track of your guest list with attendee registration. Through your client-side dashboard, you can add, remove, and edit user lists and control content access. Import .CSV lists of registered guests and easily sort names and departments. Assign users to different tracks to control user access and agenda content access. Pull demographics data to better understand how your attendees spent their time, and allow visitors to share their contact info with vendors and colleagues through their personal profiles.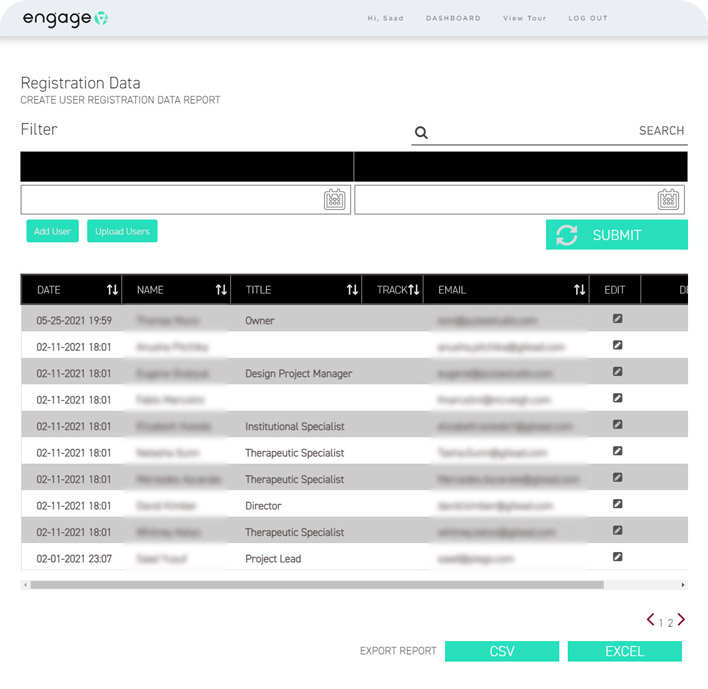 Push Notifications
Enhance the user experience with push notifications. Remind attendees of upcoming events they've added to their agenda to make sure they arrive on time. Drive traffic to sponsor booths by announcing swag giveaways or meet and greets with product owners. Encourage users to connect and post on social media after the event is over with special hashtags. Make sure your live keynotes and guest speakers are the center of attention with timed notifications to make sure no one misses out. You can also embed actions in the push notifications to open content windows directly or move the user to a specific room for easy access.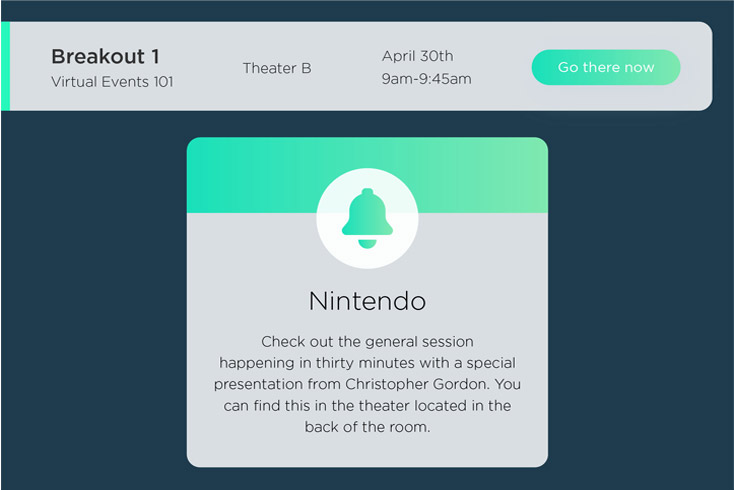 Analytics Dashboard
Our intuitive dashboard also connects into our backend analytics tracking. Here, you can get an overview of your event statistics and attendee numbers, and see how effective your content was at engaging your audience. Understand what works best for your visitors to build the best experience possible.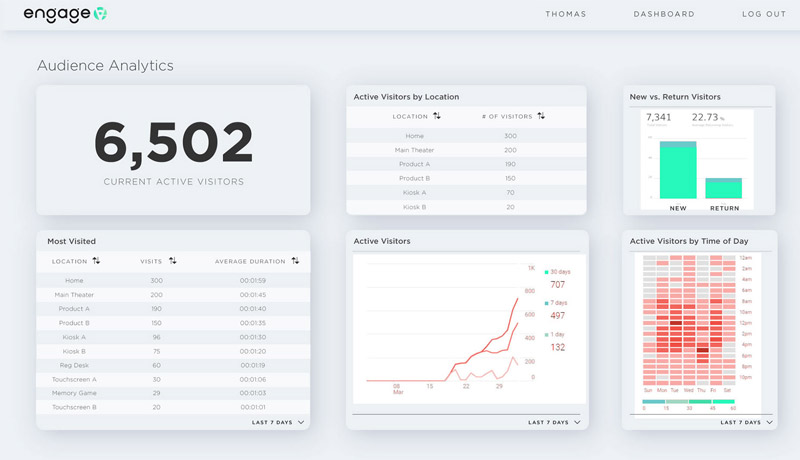 Countless organizations choose EngageVE's innovative virtual events platform to host their virtual and hybrid events. To learn more about how EngageVE can help you to craft a memorable virtual event experience, reach out to info@engageve.com to get the conversation started.