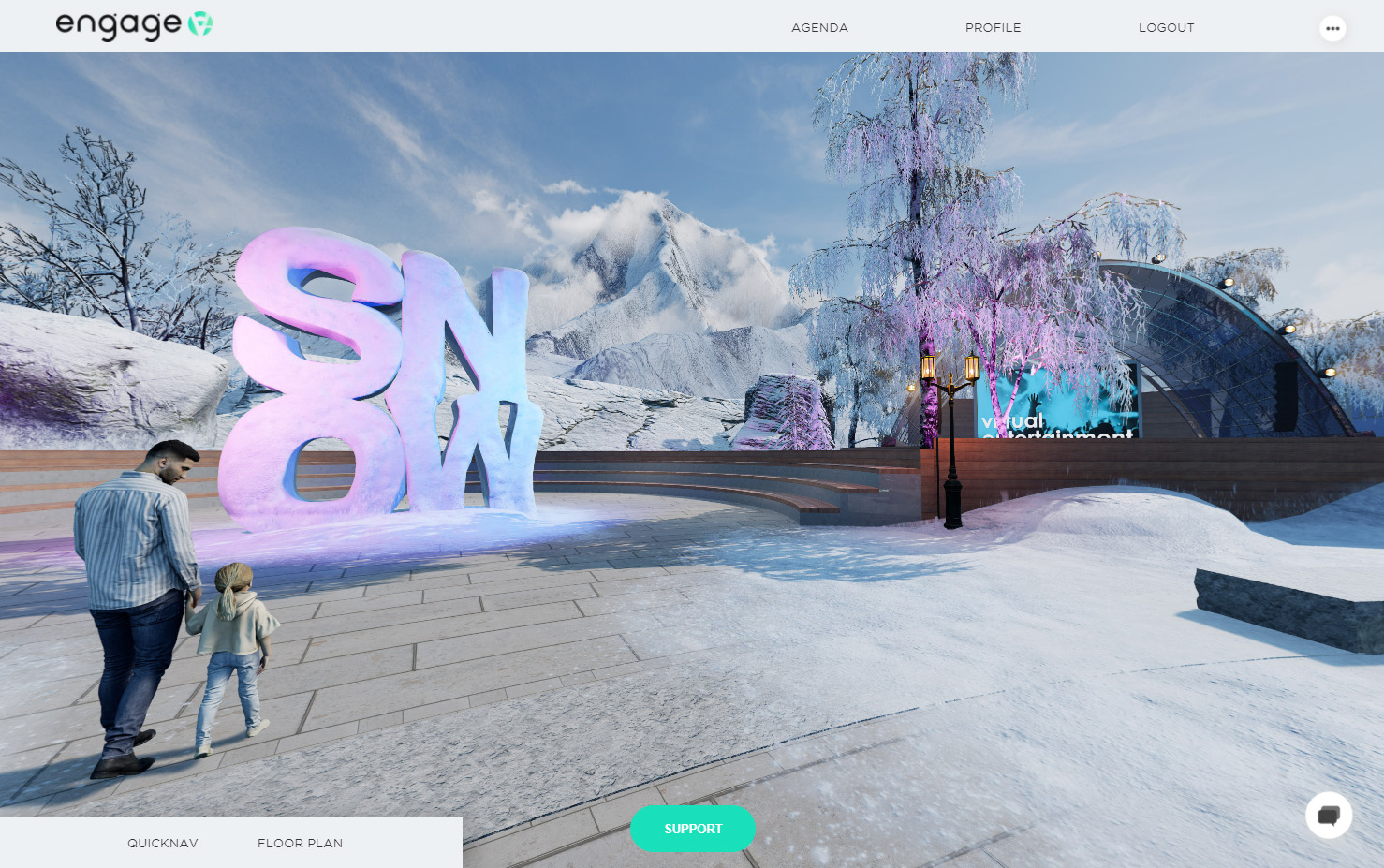 Virtual Holiday Party Venue Spotlight – Winter Wonderland
Looking for a way to stay connected this winter or fun virtual work holiday party ideas for your team? EngageVE's brand new Winter Wonderland virtual event venue is jammed-packed with ways to celebrate the holidays with your attendees.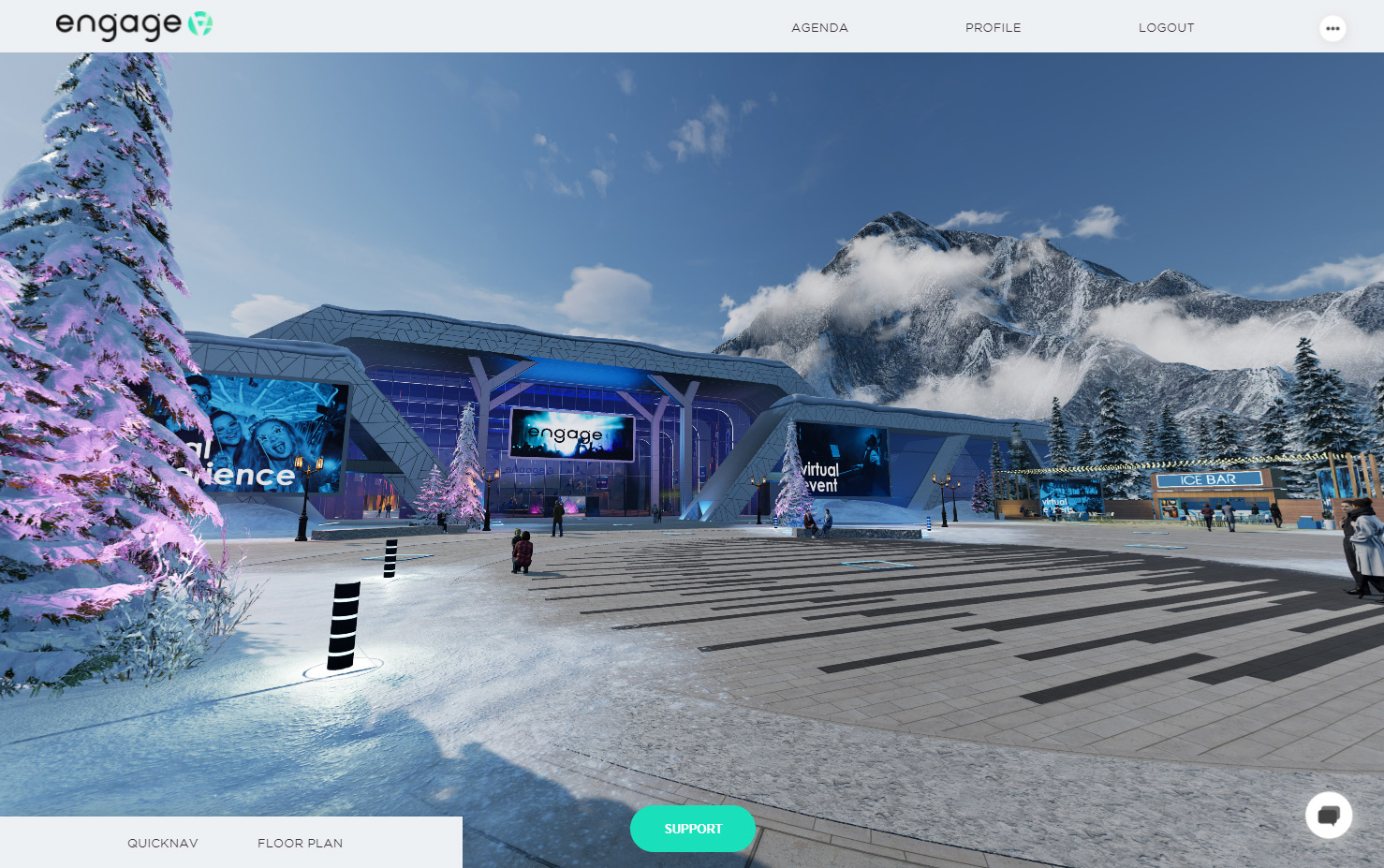 So Many Opportunities to Network, Connect and Reflect
Most people look forward to getting together with their co-workers and/or customers during the holidays in a casual environment. With the ongoing COVID-19 pandemic, many businesses have done away with traditional in-person holiday parties. But here's the good news: even if you can't get together in person this year, you can still have an amazing holiday party or event.
We designed the Winter Wonderland venue to maximize attendee engagement opportunities. Networking areas can be designed to fit your event. You can host a virtual holiday party with opportunities for attendees to chat in small intimate spaces. Or you can open up the venue's networking lounge to include virtual event booths and sponsors.
Set aside a VIP lounge for your best customers or employees that made the most valuable contributions during the year. Winter-themed happy hours and demonstrations from a mixologist behind the Ice Bar add another layer of fun to attendee interactions.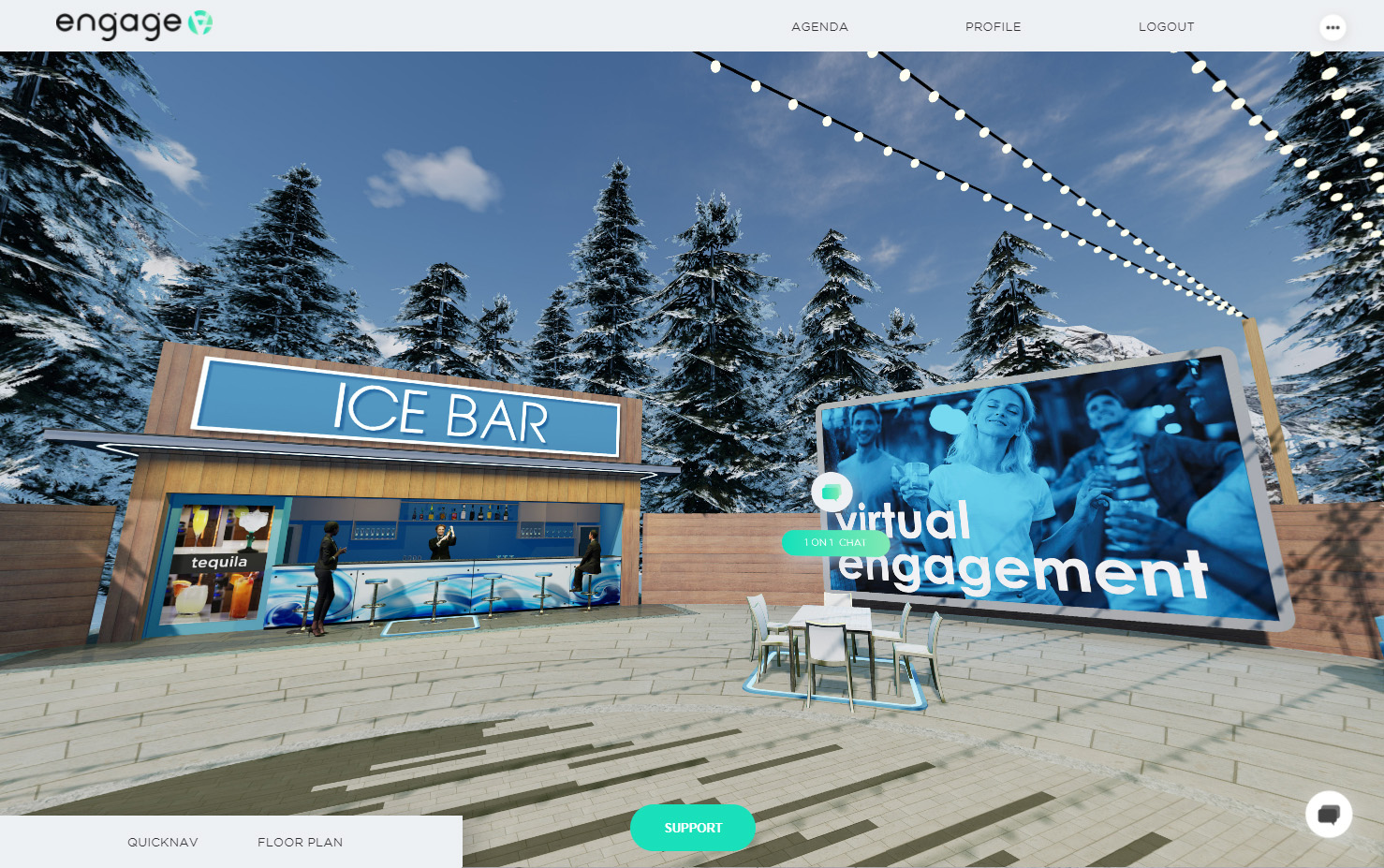 A Fully Customizable Virtual Event Experience
Whether you want to host a virtual holiday party or a large winter-themed event, Winter Wonderland can be customized to meet your needs. Host an intimate holiday cocktail party for your team. Play fun winter-themed games and stream content of your choosing in a variety of settings. Or host a winter expo with fully customizable virtual exhibit booths and sponsorship packages. Easily inject your brand and messaging throughout the experience. Add finishes, lighting, banners, and billboards that coordinate with your brand's color scheme.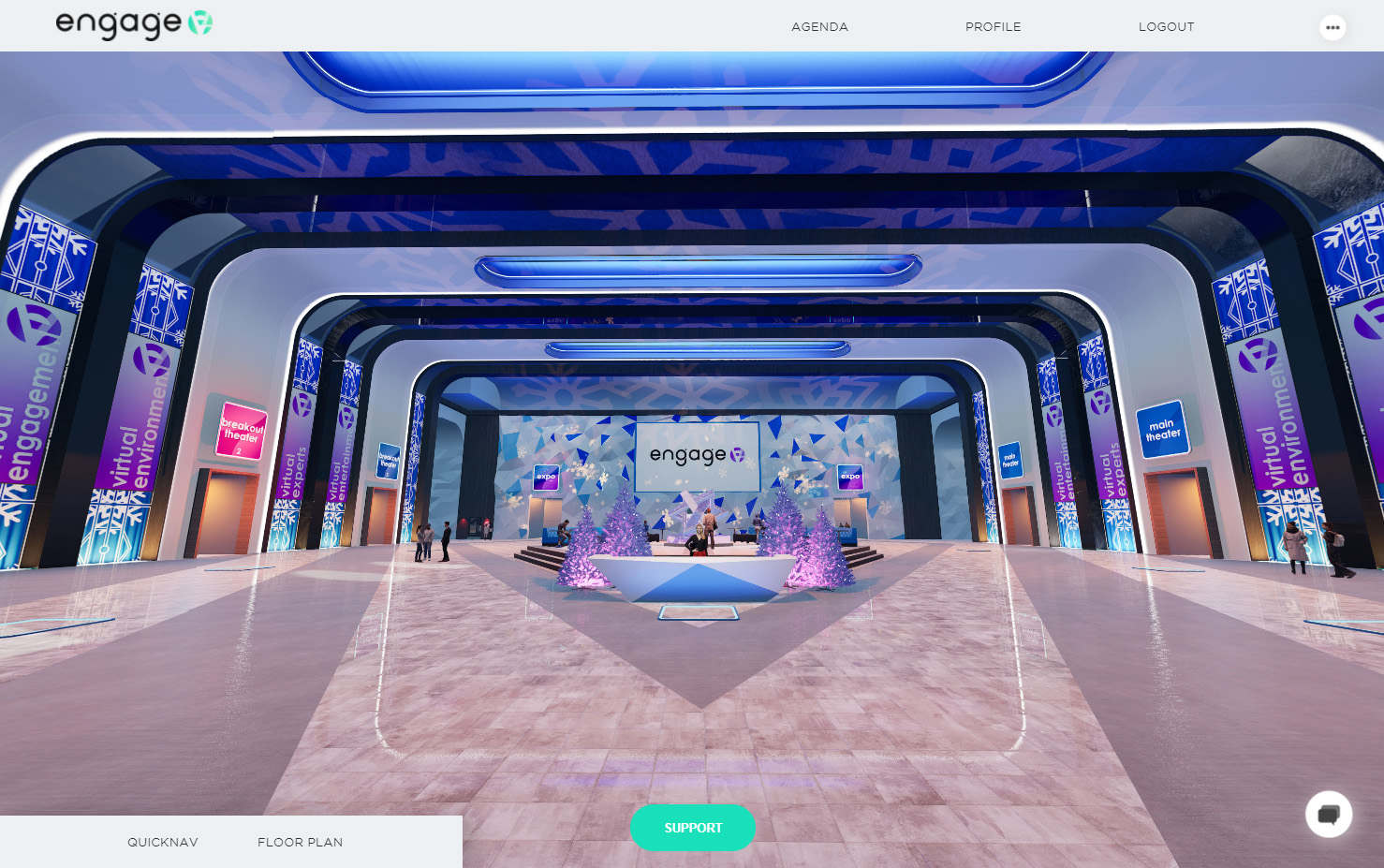 Stream Your Favorite Content
Winter Wonderland offers many unique spaces for displaying video content. The outdoor atrium features several large viewing screens. Attendees can enjoy content while surrounded by snow-covered mountains, tall vibrant trees, and a crisp blue winter sky. The Ice Bar features another outdoor viewing area under a canopy of evergreen trees and café lights.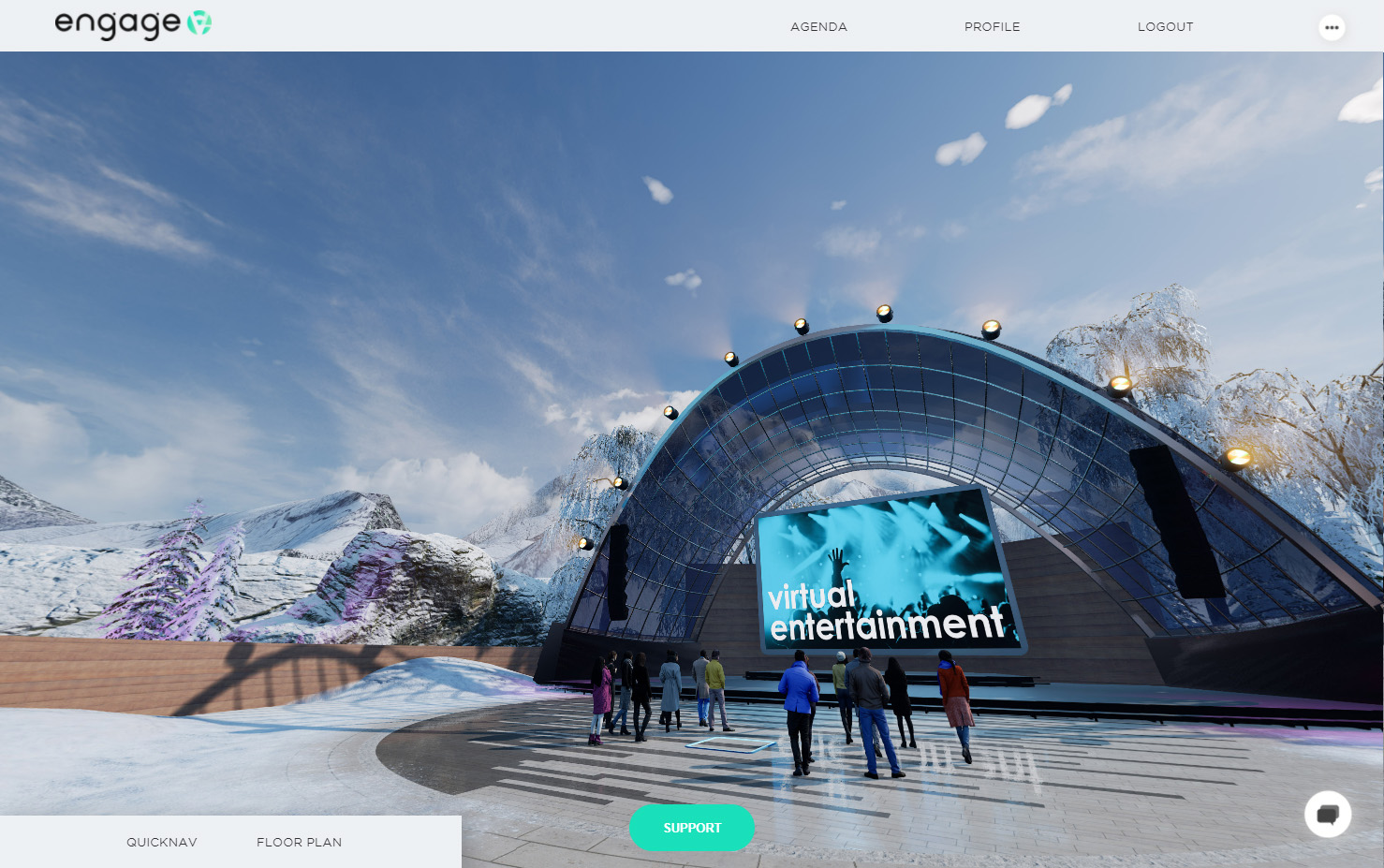 Attendees can also experience content indoors. The main theatre offers a snowflake-covered ceiling and subtle lighting accents. For more intimate lounge-style viewing areas, attendees can head over to the Red Room, Blue Room, or Green Room. Content is simple to upload and stream using our user-friendly virtual events platform.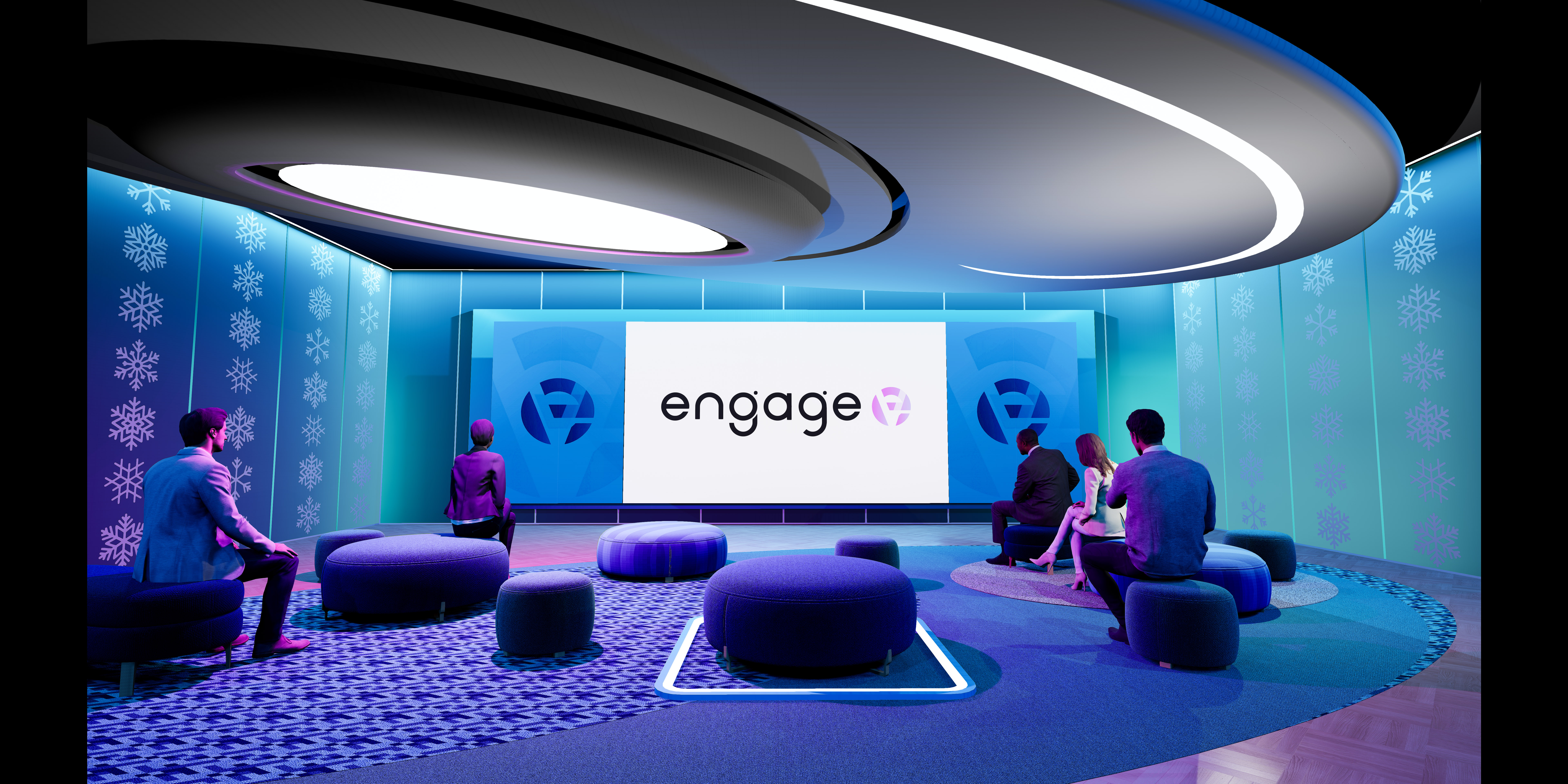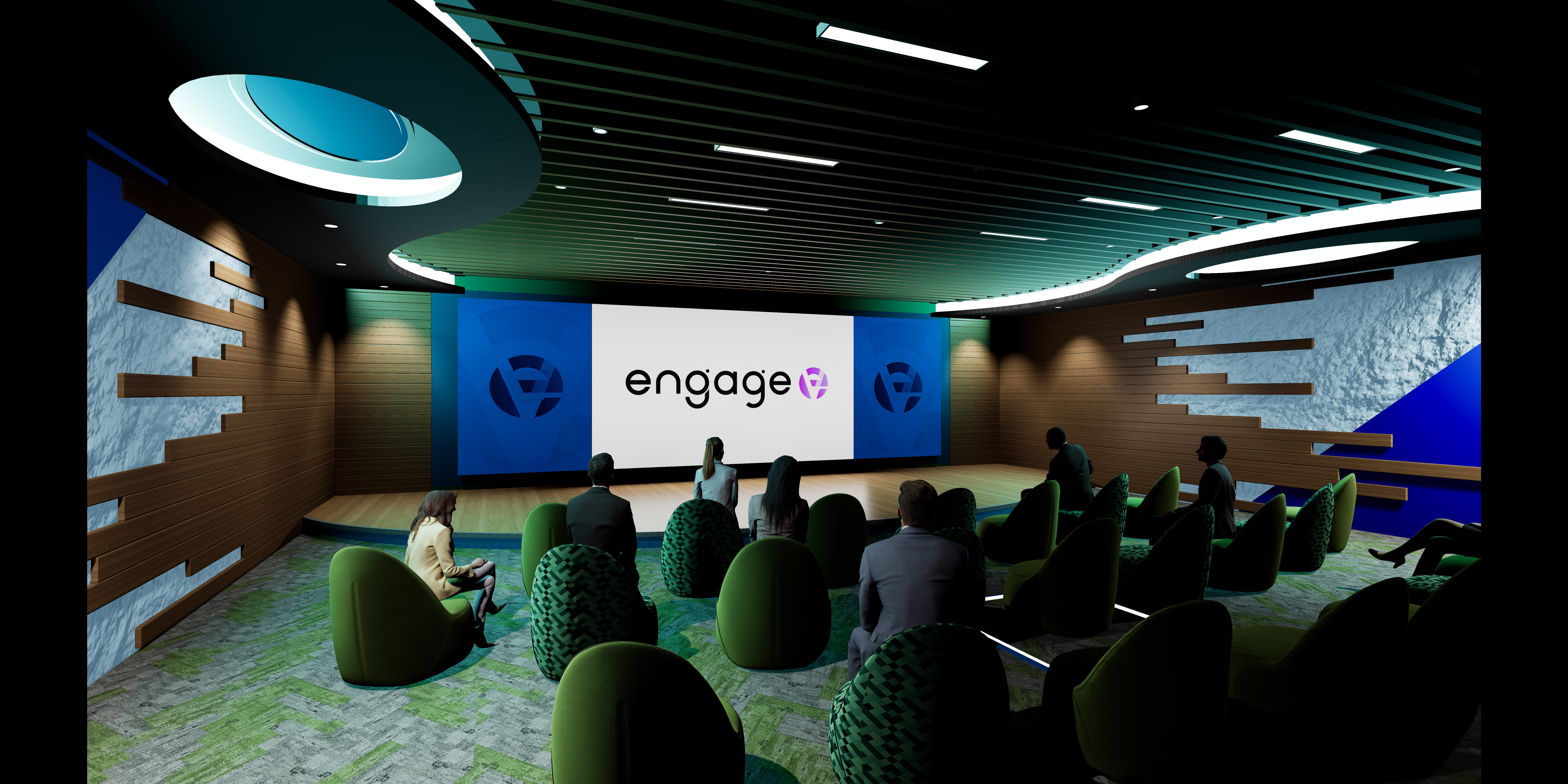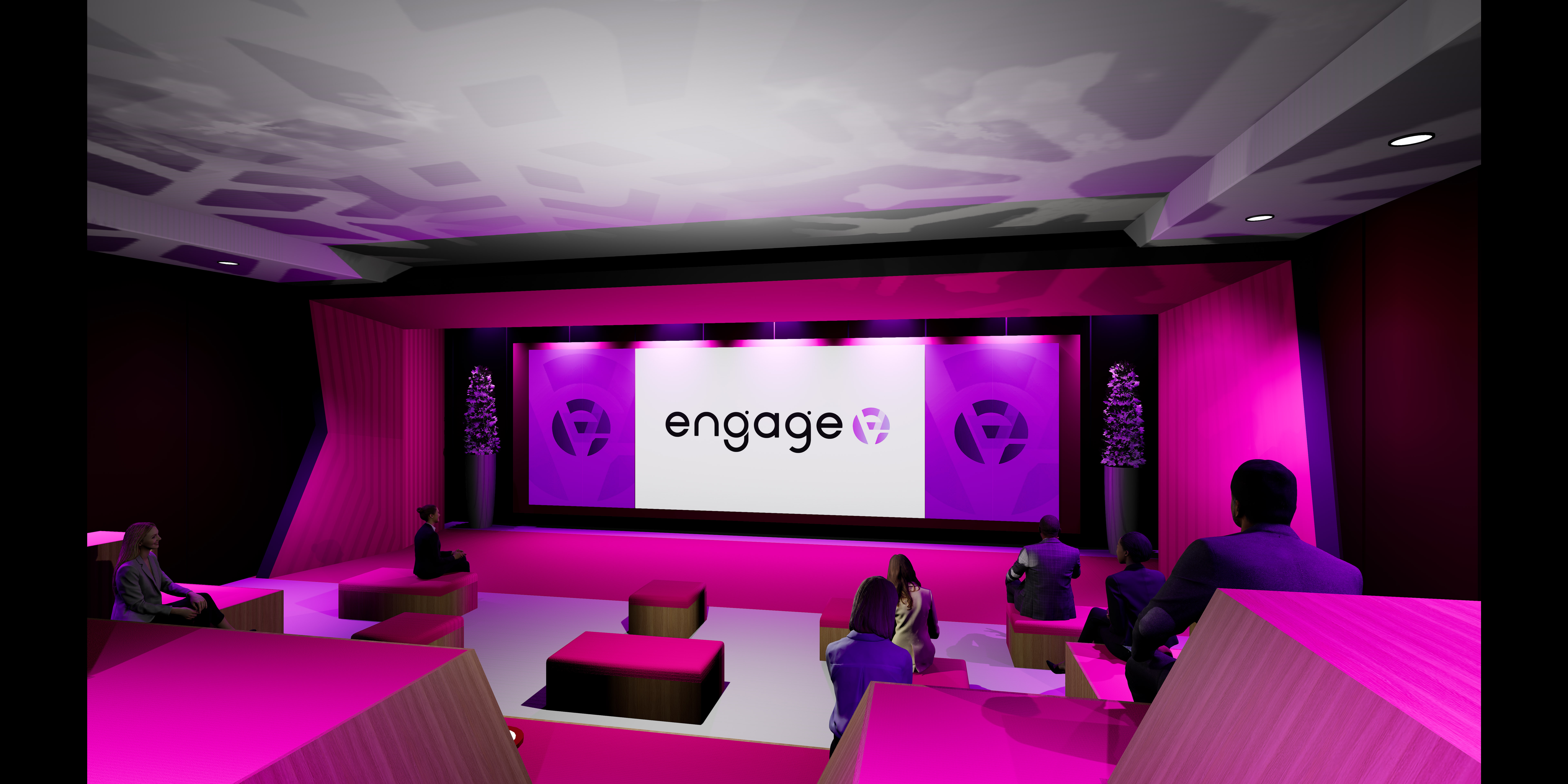 Holiday Fun and Games
A virtual holiday party is not complete without a large selection of fun winter-themed games and activities. Choose from virtual escape rooms, arcade games, swag stores, and so much more. With our innovative VEcoins solution, attendees can earn rewards during your event and exchange them for real-world gift certificates after the event.
Make Your Event One to Remember with EngageVE's Winter Wonderland Virtual Event Venue
If you are looking for fun and safe virtual work holiday party ideas, our innovative new Winter Wonderland event venue will help you to create the perfect holiday experience for your attendees. Ready to experience Winter Wonderland for yourself? Check out our FREE demo. Feel free to reach out to our dedicated team at info@engageve.com at any time to discuss your next event.