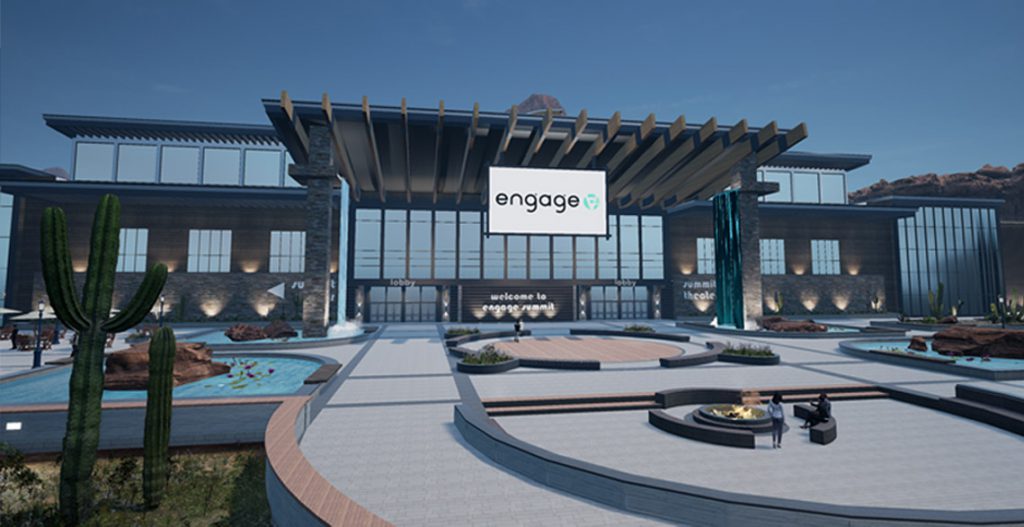 Virtual Venue Spotlight – Introducing the Engage Summit
Welcome to the Engage Summit, a modern lodge overlooking gorgeous desert views. As the latest venue on the EngageVE events platform, the Engage Summit has all the features you need to host a successful virtual event, as well as a backdrop of stunning views to wow your attendees. Flexible and customizable, the venue can be tailored to fit the needs of any event type or size.
Conferences
Invite your company to a digital conference at the Engage Summit. Host captivating conversations in the Breakout Rooms, sized to fit several departments' worth of attendees or pared down for more intimate gatherings. Offer real-time, livestreamed discussions alongside on-demand video content for a well-rounded experience. Offer mentorship circles and host networking groups to foster new connections amongst industry leaders. Whether you're throwing a massive multiweek event or a subdued one day gathering, we can make it happen here.
Networking
The Engage Summit's warm and welcoming environment is the perfect spot to spark exciting conversations and connect your star players together. Here, you can host mixers across company departments, bring your VIP customers together with your top sales teams, or simply relax and mingle with your new hires. Easy to use chat functions and virtual business card exchanges help solidify those new connections. We can even transform the space from bright daytime to atmospheric dusk throughout the event, changing the mood to match the needs of the experience. This virtual environment will keep your attendees talking and making organic connections as they explore everything the Summit has to offer.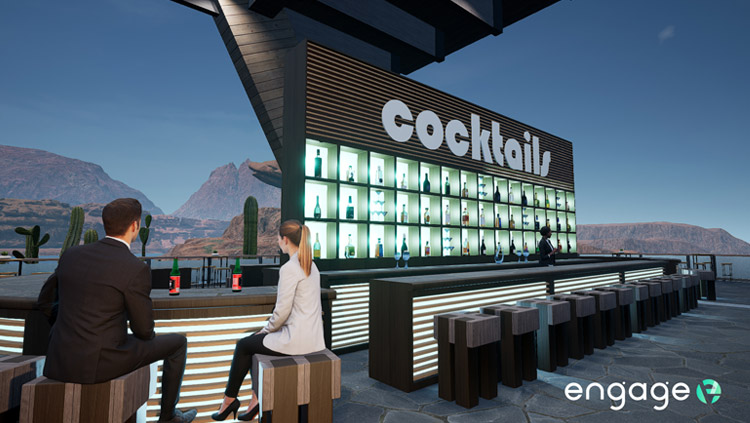 Virtual Headquarters and Training Hub
Looking for something a bit more permanent than a one-off event or a weeklong conference? Create a custom virtual headquarters at the Engage Summit. Consolidate important documentation in a virtual space accessible year-round. Unlock or hide content based on your team's needs, and expand or remove rooms as needed to accommodate training events,internal meetings, and more. Seamlessly update video and written content, and easily swap graphics to rebrand the space as your company rolls out updates and new products. Create a hub that can grow alongside your business.
Teach your team about your latest service models and new company policy. Host training videos alongside integrated online quizzes. Send your leads to the Breakout Rooms to discuss marketing methodology or brainstorm new business solutions. Bring your remote staff together and bridge the distance gap with a unified onboarding experience. Strengthen the bonds of your team and celebrate their achievements and hard work with mixology courses, yoga classes, or live performances at the Summit Bar and Theater. Work with the EngageVE team to develop a space that perfectly reflects your needs.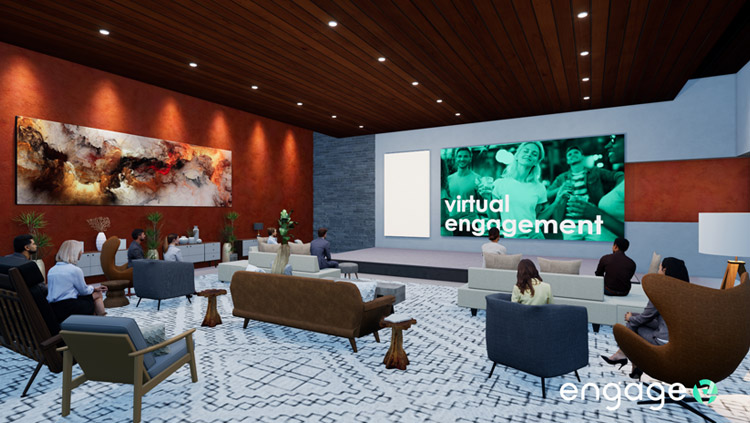 Trade Shows and Exhibitions
Host your next trade show in a virtual venue unlike any others. Escape the corporate feel and evoke a warmer vibe at the Engage Summit. Select kiosk displays from our array of customizable booth designs, mixing and matching to create the layout that works best for you. Integrate your business partnerships with tiers of sponsored booths. Spark new conversations between attendees and your subject matter experts, available in chat at each booth location. Whether you're displaying physical products, digital content, or new services, we can develop a perfectly branded booth for your needs.
Our advanced 3D scanning technology adds additional value by enabling you to display high fidelity replicas of your products in each booth. Invite attendees to get up close and explore detailed descriptions of special features, and take their time learning about all angles of your physical product. No object is too small or too large to showcase in its best light in our virtual expo hall.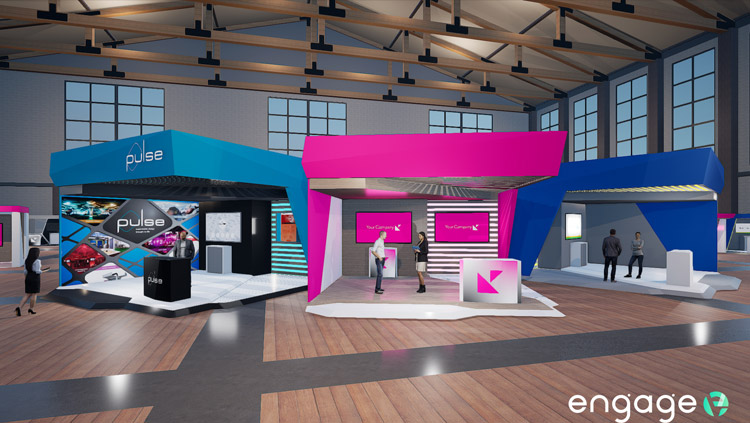 Holidays and Special Events
Looking to plan a spectacular holiday event, and need to find the perfect venue? The Engage Summit can be decorated to match any theme or holiday you can imagine. Celebrate the New Year with a firework show overlooking the red rock canyons. Conclude a charity auction with a lantern release full of well wishes from each attendee. Play games in the Arcade and win points to earn gifts and prizes at the Swag Store. No matter the occasion, we'll work with you to make it special.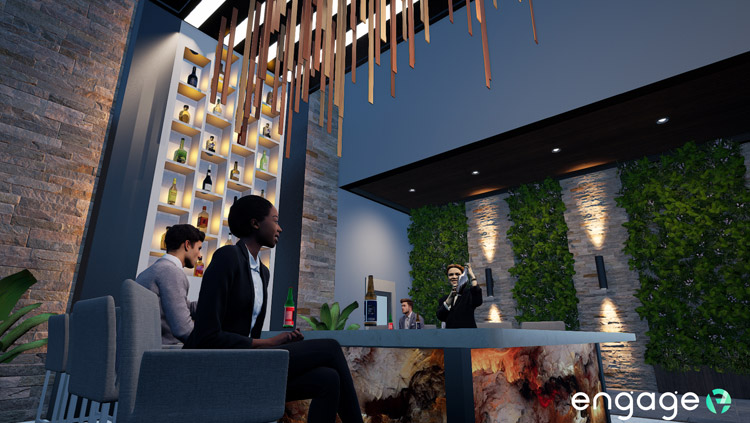 The EngageVE team is ready to start building the perfect virtual experience for your business. We will help you turn the Engage Summit into the ideal venue for your next event, perfectly showcasing your products and highlighting your brand.