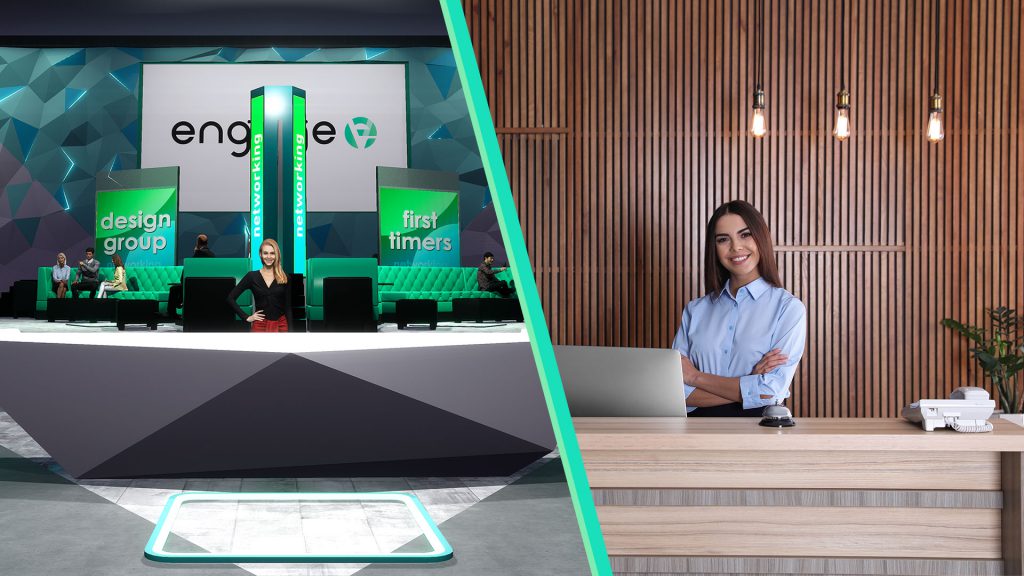 Hybrid Events: What They Are and Why You Need Them
Virtual events became increasingly popular during the Great Recession – offering an economically and environmentally-friendly way to connect thousands of attendees from around the globe. They proved so effective, in fact, that event planners began to incorporate a parallel virtual component to traditional in-person events – creating "hybrid events."
Not surprisingly, event planners increasingly turned to virtual and hybrid virtual events during the stay-at-home days of the COVID-19 pandemic. Many attendees and events planners were exposed to hybrid events and hybrid conferences for the first time. And according to research, parties on both sides found them to be engaging, memorable, and efficient. One study found that 73% of event planners think that hybrid events will continue to be more common in the future.
In this article, we will answer the question, "What is a hybrid event?" We will explore hybrid virtual events in more detail, including the different types, important elements, goals, and benefits of virtual and hybrid events. And we will conclude with some tips for creating a successful hybrid experience.
What is a Hybrid Event?
Wikipedia defines a hybrid event as a "tradeshow, conference, unconference, seminar, workshop or another meeting that combines a "live" in-person event with a "virtual" online component.  The virtual event component is essentially a digital version of the live event. For instance, virtual attendees may have access to:
Live audio or video content of features speakers or workshops
An online chat or discussion forum
Event photographs or videos
Integration of social media and other third-party tools
Types of Hybrid Virtual Events
With a robust and user-friendly virtual and hybrid events platform, event planners can create an immersive and engaging experience. While every hybrid event is unique, they all fall into two broad categories: internal hybrid events and external hybrid events.
Internal Hybrid Events
Internal hybrid events or hybrid conferences are meant to benefit an organization's stakeholders. Many companies will continue to offer remote work opportunities. Internal hybrid conferences allow stakeholders to gather together whether in-person or at-home. These events are also great for sales meetings and kickoff calls. They make it easier to connect meaning more sales calls and closing more deals.
External Hybrid Events
External hybrid events are geared towards potential and current customers. Since guests can attend from anywhere, external hybrid virtual events significantly expand your brand's reach, allowing you to attract and convert more prospects. Some examples of traditional in-person events that are ideal for hybrid events include conferences and trade shows and product demonstrations.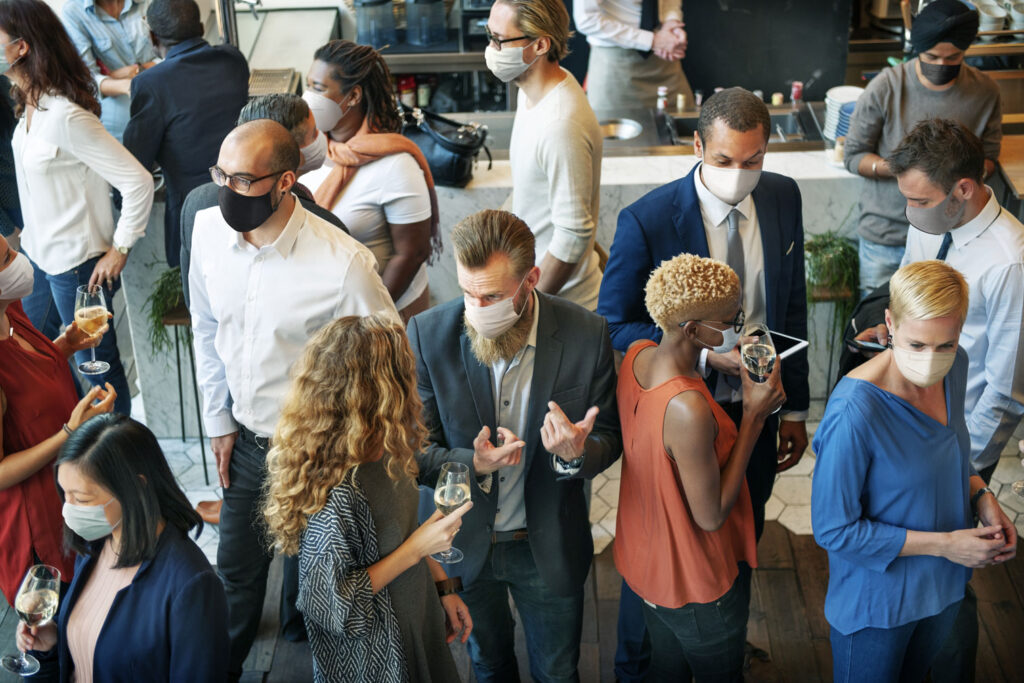 Important Elements of Hybrid Events
Successful virtual and hybrid events involve the same basic elements as a successful in-person event.  These include:
Event marketing. Event planners market their hybrid events much like they would a traditional in-person event. The only major difference is that hybrid event marketing generally covers a much broader area since people can attend from anywhere.
Content. Engaging content is what draws attendees to any event. For hybrid events, however, content must be particularly engaging since keeping hybrid event attendees is the biggest challenge for event planners. Incorporate some proven strategies to increase attendee dwell time at your virtual and hybrid events.
Registration. Again, like an in-person event, you will want to offer a dedicated registration webpage to make it easy for your hybrid event attendees to register.
While hosting a hybrid event may seem overwhelming, the right virtual and hybrid events technology partner can guide you effortlessly through the process while providing you with everything that you need to host a memorable event.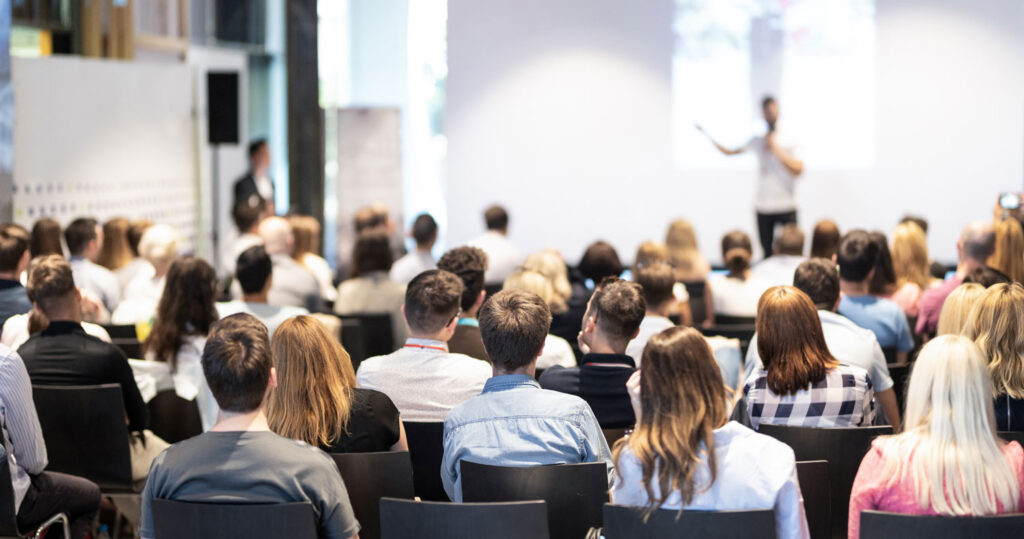 Goals of Hybrid Events
The primary goal of a hybrid event is to connect with and engage attendees. By offering both an in-person and virtual component, attendees can choose their level of engagement. For those that are far away from the in-person event or have a conflict, they can still experience the event. Thus, hybrid events lower the barrier of entry by opening the event up to more attendees.
And another important goal of hybrid events, of course, is to get new business. Hybrid event features such as breakout rooms, networking opportunities, and speakeasies make it easy to meaningfully connect with attendees.
Benefits of Hybrid Events
Hybrid events offer all the benefits of in-person events combined with those of virtual events. Some benefits of hybrid events include:
Increased attendance. By removing the barriers of entry and making your event available to a larger audience, you will get more attendees.
Lower carbon footprint. Virtual and hybrid events allow your company to "go green." With fewer people attending in-person, there is less travel, less food waste, and less energy is used.
Improved content engagement. Hybrid event attendees can live stream featured speakers and event content. Moreover, you can record these sessions and send them to prospects or customers that were unable to attend the event.
Greater sponsorship value. Sponsors love hybrid events because they have an opportunity to engage with both your in-person and virtual attendees. This leads to greater revenue opportunities and helps offset the costs of running your event.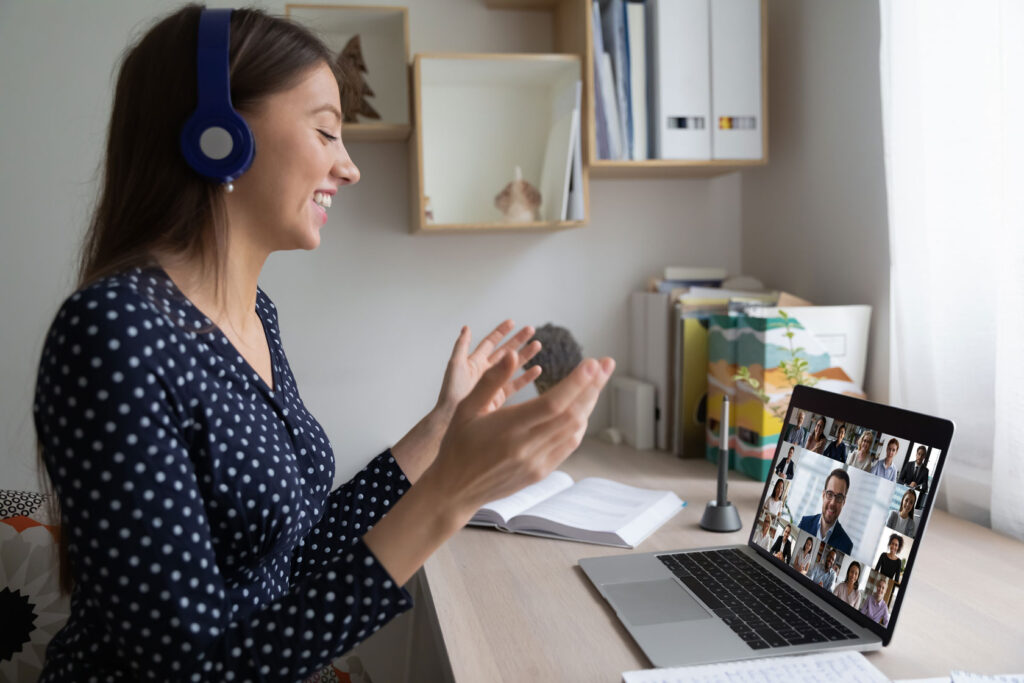 Tips for Creating Successful Hybrid Events
The following are some tips to help you create a memorable and successful hybrid experience.
Keep content engaging. Ensure that the in-person content will also be appealing and engaging to virtual attendees. For example, incorporate live Q&As or polls to keep virtual attendees involved.
Have an onsite representative for your virtual attendees. To provide you, attendees, with a hands-on hybrid experience, consider having an onsite representative that is dedicated solely to assisting virtual attendees with their questions and concerns.
Create separate content for your virtual audience. While your virtual guests will view a lot of the same content as your in-person guests, you will still need content to fill in gaps. For example, most virtual attendees do not want to watch in-person attendees at a networking session.
Account for time zones. Virtual and hybrid events allow attendees from all over the world to participate. With attendees potentially located in vastly different time zones, consider providing your virtual attendees with on-demand options so that they can view content at their convenience.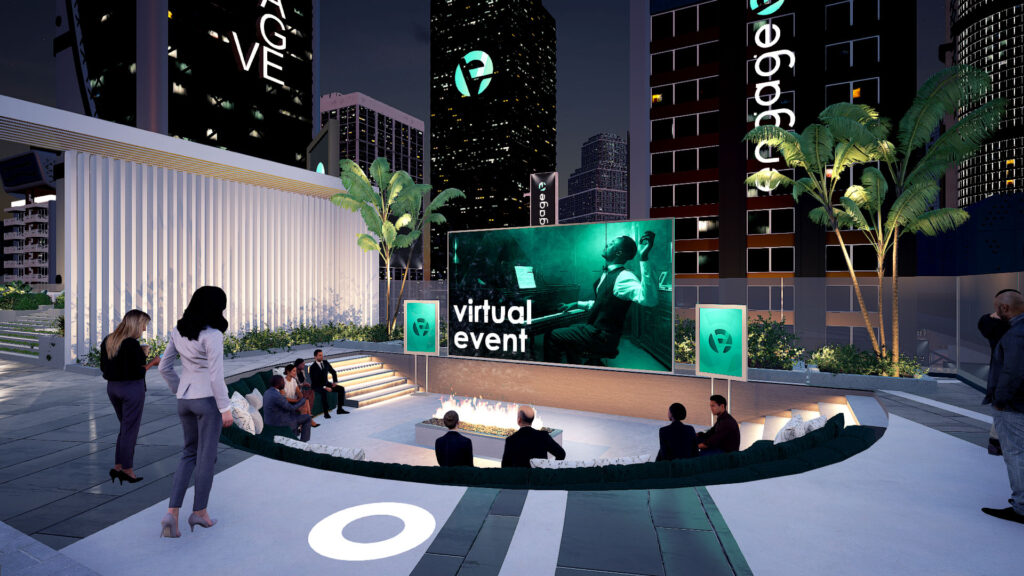 Hybrid events are here to stay and will play an increasingly important role in how a brand reaches and engages with its audience. Make sure to choose a virtual and hybrid events technology partner with a proven track record of helping brands to create immersive and memorable experiences.
Countless organizations rely on EngageVE's innovative virtual and hybrid events platform to host their events. To learn more about how EngageVE can help you to craft a memorable hybrid experience, reach out to info@engageve.com to get the conversation started.